UNSHAVEN HAIR TRANSPLANTATION
How is a hair transplant performed?
Unshaven hair transplantation is a technique that allows for hair transplantation without shaving the front, side, and top parts of the hair. During the procedure, the donor area is shaved alone, and the necessary follicles are harvested, while the rest of the hair is left untouched. This method is particularly popular among individuals with long hair. Since the shaved area is concealed by the long hair on top, it is not noticeable.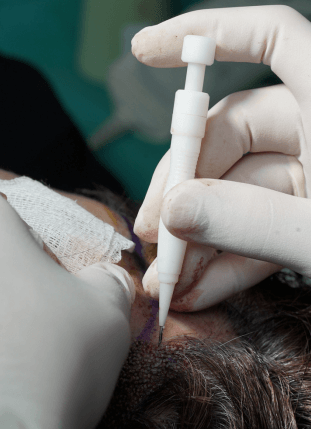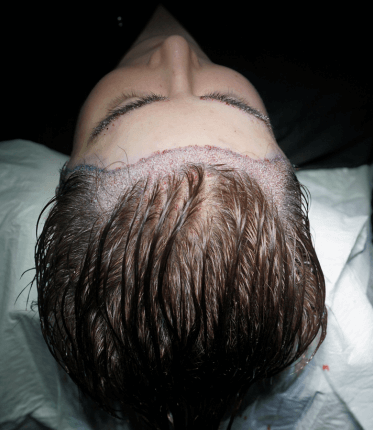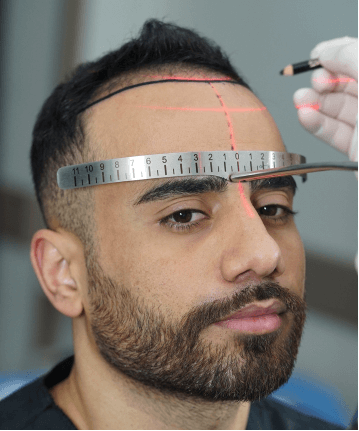 WHO IS ELIGIBLE FOR UNSHAVEN HAIR TRANSPLANTATION?
Unshaven hair transplantation can be performed using different methods such as DHI hair transplantation and CHOI PEN, which can be chosen based on the needs of the individual and the doctor's recommendations.
One method involves opening a small window in the donor area to harvest follicles, which is preferred by women. In this case, unshaven hair transplantation can still be performed, but it may not be entirely clear which follicles were extracted from the donor area. There is also a completely unshaven hair transplantation method, but it may depend on the number of roots required. This technique is typically used to increase density in small, narrow, and limited areas, with an average of one thousand to one thousand five hundred roots being transplanted using the DHI method and CHOI PEN.
In general, people who may be eligible for unshaven hair transplantation include:
Individuals with a receding hairline
Women with hair loss
People with patchy hair loss in specific areas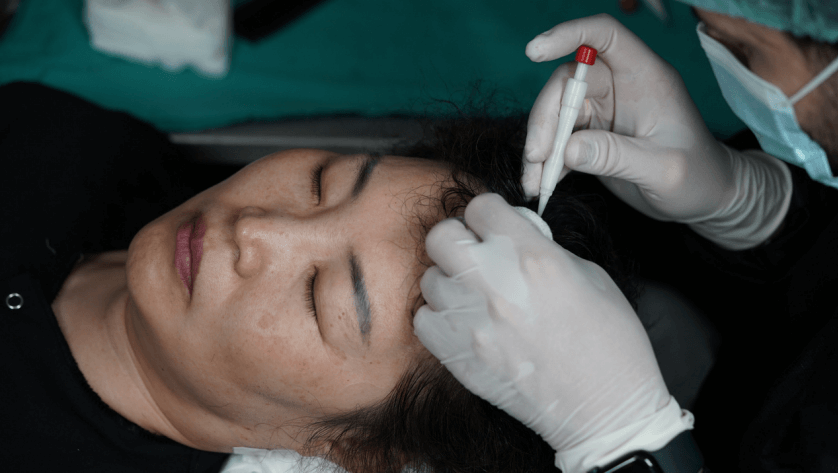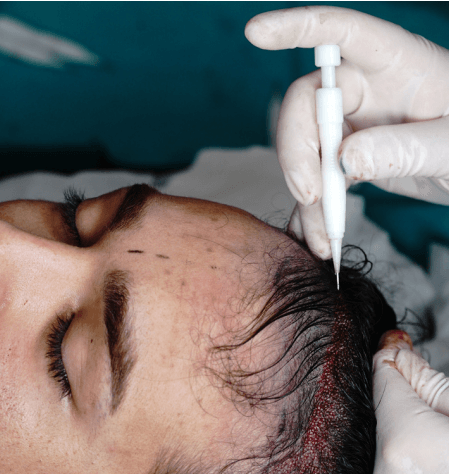 WHAT ARE THE BENEFITS OF UNSHAVEN HAIR TRANSPLANTATION?
Unshaven hair transplantation offers several benefits, including:
Maintaining the appearance of hair before and after the procedure
Eliminating the need for a post-transplant hair growth phase
Concealing the fact that a hair transplant has been performed
FREQUENTLY ASKED QUESTIONS:
1- WHAT IS AN UN-SHAVEN HAIR TRANSPLANT AND WHO IS SUITABLE FOR IT?
An unshaven hair transplant is a method of hair transplantation that is performed without shaving the existing hair, allowing you to continue your daily life more comfortably. To carry out this process, the donor and recipient areas of the person are crucially important.
2- HOW MANY FOLLICLES/GRAFTS CAN BE IMPLANTED IN AN UN-SHAVEN HAIR TRANSPLANTATION PROCEDURE?
The maximum number of follicles/grafts that can be implanted in an unshaven hair transplantation procedure depends on the size of the donor area and the quality of the follicles. However, in order to preserve the quality and appearance of the donor area, the maximum number is taken into consideration.
3- WILL MY HAIR BE DAMAGED DURING AN UN-SHAVEN HAIR TRANSPLANTATION PROCEDURE?
During an unshaven hair transplantation procedure, no roots will be lost or damaged as the existing hair roots will be compacted.
4- How long does it take to get back to work after an unshaved hair transplantation?
In general, after a hair transplant, one can typically return to work on the third day without any harm. There is no problem with applying pressure to the scalp on the third day after an unshaved hair transplantation.