The placement of the roots differs according to the procedure to be performed. According to the sapphire method, follicles are one by one and carefully placed in the previously opened channels s with forceps, while with the DHI method, at least two people place the follicles in the pen and transplant with these pens in one person.
The local anaesthesia applied for the opening of the channels will ensure that the patient does not feel anything during this period, so there is no need for an additional local anaesthesia or anaesthesia procedure for this procedure.
The placement of the follicles, which is the last operation in the operation sequence, is performed by at least two people, but the number of people may increase in this part of the operation, depending on the excess number of follicles. The main purpose of doing this is to keep the hair follicles taken from the donor area as short as possible. In addition, it should be known that the grafts taken from the donor area are fed with special solutions throughout the operation, so that the roots are strengthened and their vitality is preserved during the period when the roots are kept outside.
With the completion of the opening of the channels, the roots that have been nourished and strengthened in a special solution are placed in the previously opened channels one by one and patiently during this process.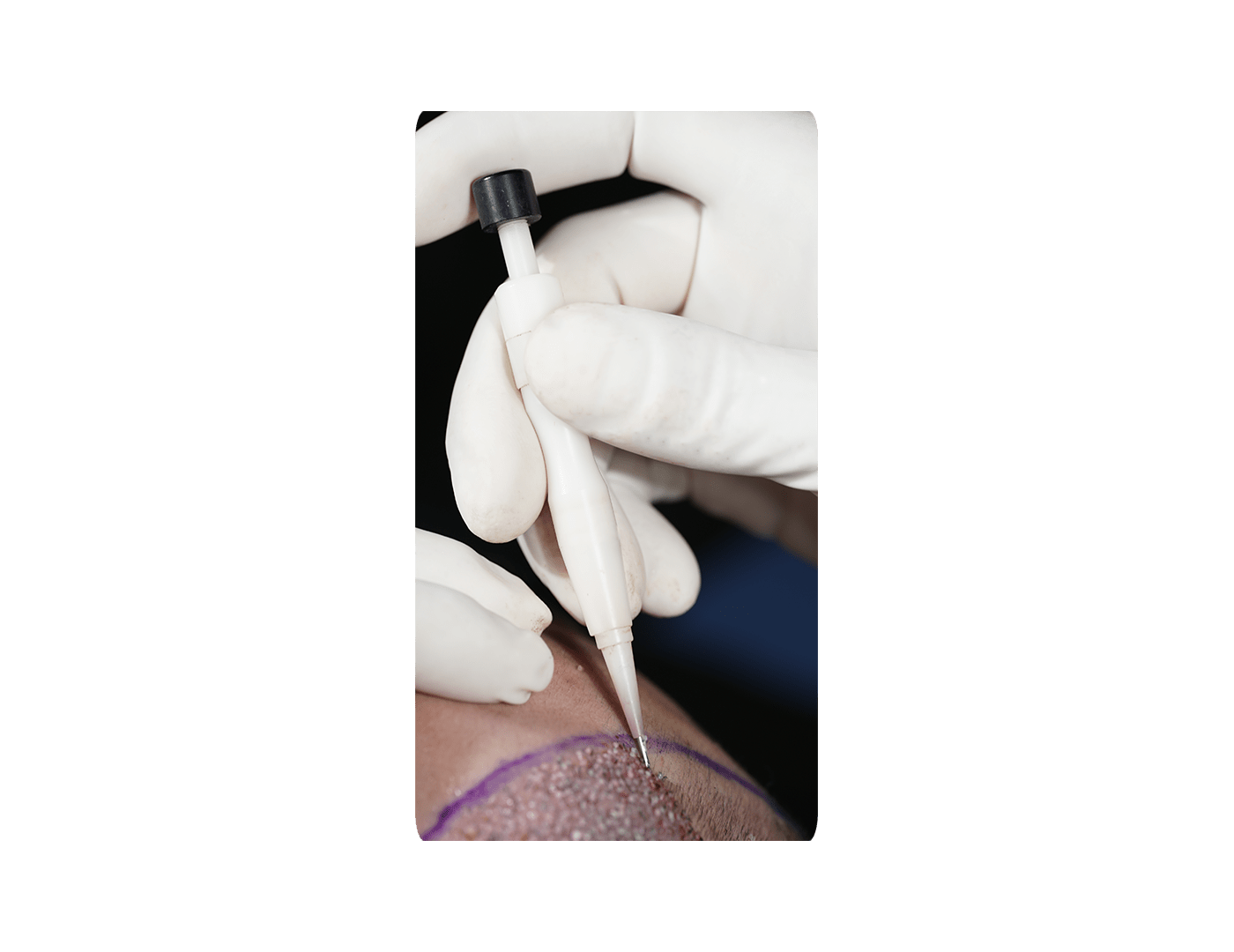 FREQUENTLY ASKED QUESTIONS
HOW DO YOU PARSE OR BECOME SEPARATE GRAFTS ?
The grafts are determined with the help of a microscope, and the single grafts are kept in a separate place to be planted in the open area in the anterior area.
HOW DO YOU PRESERVE GRAFTS ?
From the moment a graft is removed, its contact with the air is cut off as soon as possible, and it is kept in a special solution produced for tissue protection. And this process is carried out with a cold chain.
HOW LONG THIS STEP OF THE PROCEDURE TAKES ?
Although it varies according to the number of cokes, it generally takes around 2-3 hours.